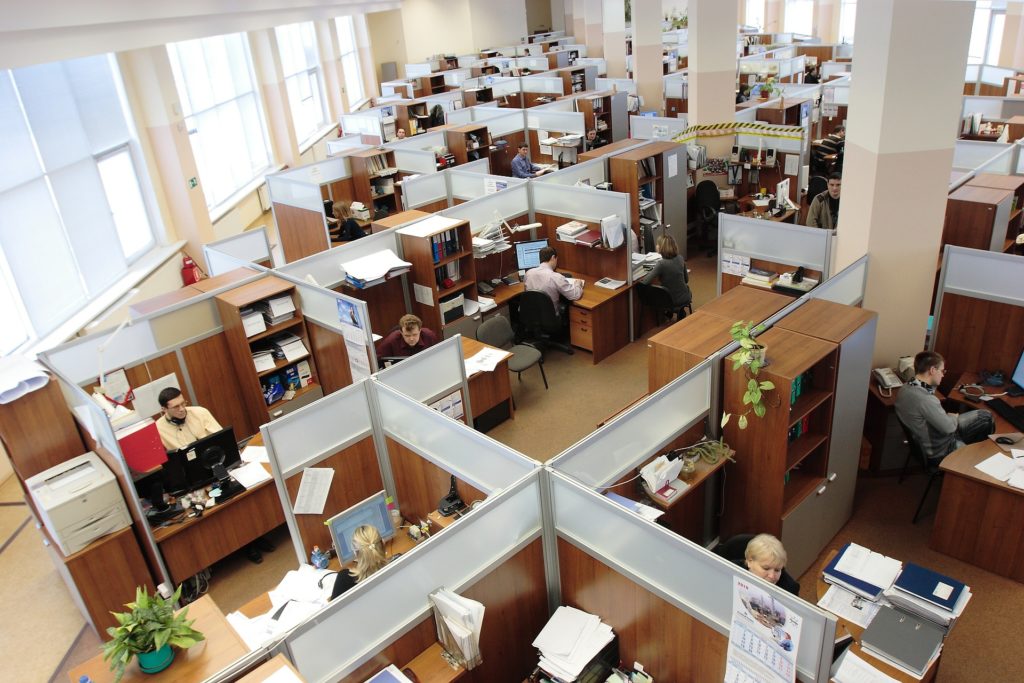 From the Herefordshire and Worcestershire Chamber of Commerce quarterly economic survey, over 500 local businesses identified managing health and wellbeing in the workplace as one of the top 10 priorities for their organisations. 
Prioritising workplace health and wellbeing is one of the most important things you can do for the success of your business. The challenge for business leaders is to run the organisation in a way that keeps all workers healthy, happy and engaged. 
Wellbeing isn't just a nice bonus. Employee wellbeing is critical to business productivity, innovation, retention, and other key areas.  
Workplace culture
A positive workplace culture with a clear vision and purpose ensures employees are more likely to be engaged as individuals and are aware of their contribution to business success.  
By looking at your recruitment approach, you can make sure you employ people that are the right cultural fit for the business. 
Organisational culture and employee experience are a vital part of employee retention and productivity. Flexible working policies embody openness and trust and contribute positively to employee experience. 
Remote working
An increasing number of employees want to work from home, and the pandemic has meant many businesses have adapted to remote working. This trend looks set to continue. Despite the advantages of working outside of the workplace, remote worker's wellbeing can suffer. It's easy for home workers to feel isolated. They may struggle to keep up communication and their physical fitness can suffer. 
Employees working from home may, for example, find that they are working longer hours. The odd extra hour quickly adds up to an extra day or more over a month. Not perfect. 
Your employees should also create a dedicated workspace free from distraction. Doing this will help keep focus while working. It's also a great way to help separate work and home. 
Having a dedicated workspace to go to in the morning and leave at the end of the working day can help create a clear distinction between work and personal life.  
Health and safety obligations extend to remote workers and businesses need to think about their legal obligations, as well as how to best support employees working remotely to promote wellbeing. 
Age diversity
As older workers are retiring later, and many school-leavers choose to continue their education through apprenticeships instead of higher education, workplaces are becoming increasingly age-diverse. There are now up to five generations working together. 
This brings opportunities but also means disparity can arise. Younger people are more often supervising and leading older workers, than before. The outcome can be resentment and hostility.  
To reflect the health and wellbeing challenges experienced by a broad range of individuals, businesses need to be aware of the problems that can occur. 
In May 2017, the Welsh government launched its age-awareness campaign, People Don't Have A Best Before Date. It was to highlight the importance of older workers and the value of a multi-generational workforce.  
"Older workers often have valuable skills and experience gained over a lifetime and if businesses don't start taking steps now these could be lost when they choose to retire," says Eluned Morgan, Minister for Welsh language and lifelong learning. 
Work-life balance
An effective way to promote health and wellbeing in the business is by creating a workplace environment that encourages and supports a healthy work-life balance. 
 Encouraging employees to take time off, offering job shares, part-time and flexible working and working from home can benefit employees and your business.  
Some employees might feel they need to work extra long hours to impress. For this reason, encouraging managers and business leaders to follow a healthy work-life balance is doubly important. It sends a message that, as a business, you prioritise a healthy approach to business. 
How we can help
Contact us to learn more about how our employment team can help your company manage health and wellbeing successfully.