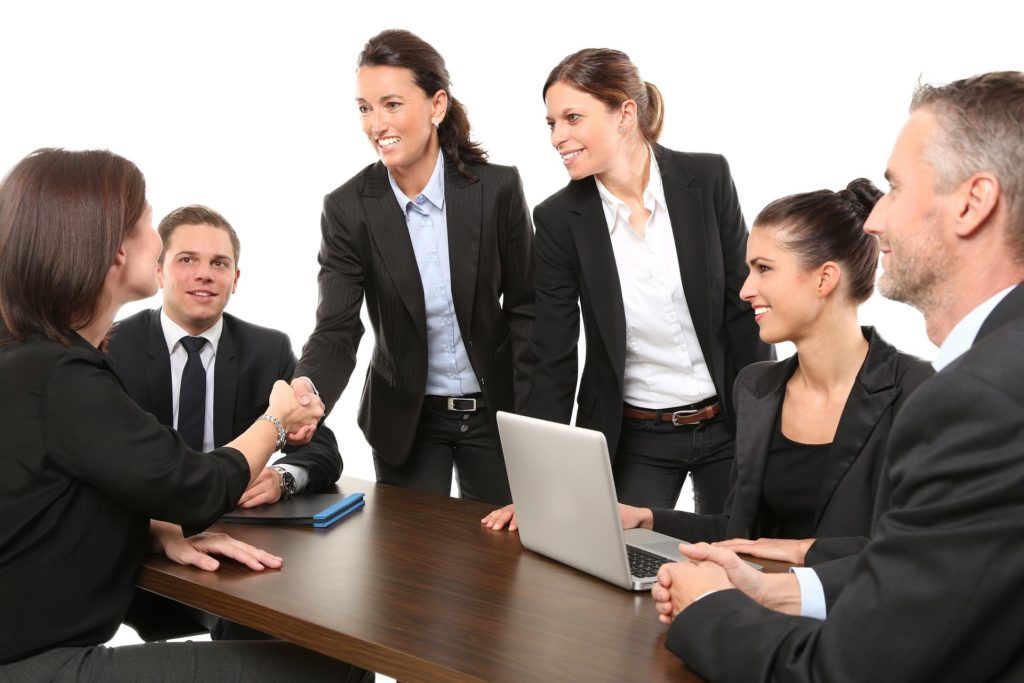 When employing staff for the first time there are steps you need to take to ensure you are complying with legal obligations.
Decide how much to pay someone
Employers are legally required to pay all workers at least the National Minimum Wage. The amount depends on the worker's age or if they are an apprentice. Those over the age of 23 will be entitled to receive the National Living Wage.
Calculate the minimum wage for each worker using 
GOV UK's wage checker
. If you underpay any of your workers, you must pay the arrears immediately, or risk a hefty fine for each employee.
Check if someone is legally eligible to work in the UK 
If you do not do the correct checks, there are penalties if you employ someone who does not have the right to work.
Before offering a position, it must be made clear to the candidate that the offer is subject to proof of their right to work. A passport or residence card must be provided before their start date. If this isn't possible, you may not be able to hire them to work for you.
Find out if you need to apply for a 
DBS check
Any employer can carry out a DBS check on new employees. It will provide information about any unspent criminal convictions. Before doing DBS checks, you must ensure that your reasons for doing so are in writing. Necessary justification of doing the check is required.
There are different types of DBS checks you can carry out. Each provides different levels of information. An enhanced DBS check is legally required if the new employee will be working in certain types of roles. For example, with children or vulnerable people.
Understand and comply with data laws
B
usinesses have a 
legal responsibility to keep personal data safe. 
 An up to date and accessible privacy policy on how data will be used and why is one important step.
Get employment insurance 
Once you've set up your business, you need to protect it just in case anything goes wrong.
Unless you only employ family members, employer's liability insurance is a legal requirement for all businesses. It's needed to cover any compensation costs that may occur if an employee becomes injured or ill in the workplace.
Your policy must cover you for at least £5 million and provided by an authorised insurer. You can receive a fine of £2,500 every day you are not adequately insured.
You can also receive a fine of £1,000 if you do not display your EL certificate or refuse to make it available to inspectors if requested.
Send details of the job in writing to your employee
You need to give a 
written statement of employment
 if you're employing someone for more than one month.
The statement must include at least:
the employer's name

 

the employee's name

 

job title or a description of work and start date

 

how much and when an employee will get paid

 

hours and days of work and if any variation

 

holiday entitlement

 

 

where an employee will be working and whether they might have to 

relocate

 

how long a job will last (and the end date is if it's a fixed-term contract)

 

how long any probation period is

 

any other benefits 

 

mandatory training, whether or not this is paid for by the employer

 
On the first day of employment, the employer must also provide the employee or worker with information about:
sick pay and procedures

 

other paid leave (for example, maternity leave and paternity leave)

 

notice periods

 
Within two months of the start of employment, the employee must be given further information about:
pensions and pension schemes

 

any other right to non-compulsory training provided by the employer

 

disciplinary and grievance procedures

 
Inform HM Revenue and Customs (HMRC) by 
registering as an employer
You need to register as an employer with HM Revenue and Customs (HMRC) when you 
start employing staff 
or using 
subcontractors for construction work
.
You will need to report to HMRC each month with the amounts paid to each employee, and any (PAYE) deductions for Income Tax and National Insurance.
Check if you need to enrol your staff into a workplace pension scheme
You have to provide a workplace pension scheme for eligible staff as soon as your first employee starts working for you.
Eligible staff:
are aged between 22 and the State Pension age

 

earn at least £10,000 a year

 

work in the UK (this includes people who are based in the UK but travel abroad for work)
Health and Safety 
Every business must have a policy for managing health and safety. Businesses that employ five or more people also need to record risk assessment findings.
The policy should include your aims for maintaining a safe working environment, how you will ensure this happens and who is responsible for doing it.
You will also need to carry out a risk assessment to identify any possible causes of harm or injury within your workplace. Make sure to take into consideration those employees that are more vulnerable. Employees with a disability could be more susceptible to injury.
Health and safety obligations vary by workplace and industry, but all workplaces need to consider the health and safety implications. Employers must also make reasonable adjustments to ensure workers with disabilities, or physical or mental health conditions, are not disadvantaged when doing their jobs.
Remember statutory rights
Rights at work come from both statutory rights and the employment contract. 
The exact employment rights vary depending on the kind of job being done and any additional arrangements between employer and employee but the minimum rights are:
Time off

 

Work week length

 

Equal pay

 

Training

 

Flexible working

 

Dismissal

 
This list isn't exhaustive and it's important to stay on top of employment law changes.
How to Get Help as a New Employer
Employment and HR is a vast area of law on which our solicitors can provide advice and guidance on.
Our 
team
 is here to give any 
employment 
advice 
inclu
ding
recruitment and retention
 and
employment contracts