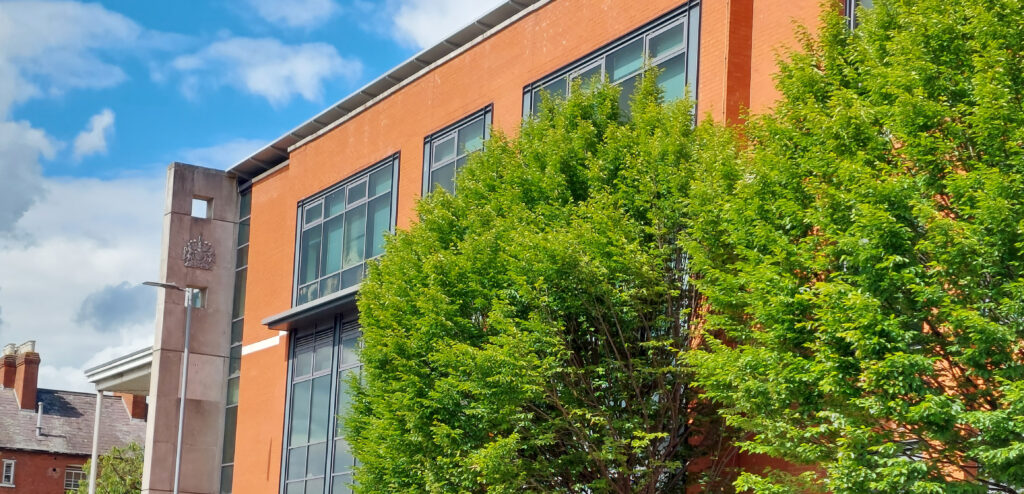 Education is a human right, a public good and a public responsibility. 
The United Nations General Assembly proclaimed 24 January as the International Day of Education, in celebration of the role of education in peace and development. 
Without inclusive and equitable quality education and lifelong opportunities for all, countries will not succeed in achieving gender equality and breaking the cycle of poverty that is leaving millions of children, youth, and adults behind.  
We are very fortunate in this country that we all have access to full-time education and career opportunities. On this day we thought we would look at routes into a legal career. 
There are several ways to start a career in law; either straight after GCSEs, A levels, or as a graduate. All involve demanding work and commitment but once completed can qualify you for employment across a vast array of sectors. 
Legal Secretary
Legal secretaries are an essential part of the legal profession providing support to Lawyers, they perform valuable administrative duties. A legal secretary needs to have a working knowledge of the law, legal terms, and procedures.  
A way to become a legal secretary is to start as an administrator or secretary within a legal organisation. Many legal firms will be willing to take you on with a view to you picking up the procedures as you go along. To take things further a Legal Secretaries Diploma course is available giving you a recognised qualification. Through study, you can progress to becoming a paralegal or legal executive. 
Paralegal
Paralegals undertake a wide variety of administrative and legal work but are not qualified lawyers.  A paralegal is a popular choice for a legal career, and most law firms require as a minimum a 2.2 in a qualifying law degree. If your degree is not a legal one, then it is possible to take a law conversion course such as the PGDL. Those wishing to go on to become a solicitor and take the SQE (below) do not need to take the conversion course. 
Apprenticeships
For those aged 16 
There are opportunities in legal administration for those leaving school with GCSEs which can be a start to a legal career.  
For those aged 18 and above 
You can enter the legal profession as an apprentice and eventually qualify as a solicitor if that is your goal. These are usually open to school leavers with at least 5 GCSEs A-C and 3 A levels at least grade C or above.  
To reach the level of a solicitor it would take about the same time as a degree and LPC (around 6 years). An apprentice working their way up would gain a lot of practical work experience during that time. 
Qualifying as a chartered legal executive
Becoming a chartered legal executive through CILEx is another route into the legal profession.  
You can enter this route from various positions depending on what level of qualification you have. For instance, if you have A levels or the equivalent you may be able to start studying for level 4 qualifications. After completing a number of qualifications, you will be required to complete a work-based learning portfolio, which is done through work experience.  
The CILEx Professional Qualification (CPQ) offers three levels of qualification: CILEx Lawyer, CILEx Advanced Paralegal and CILEx Paralegal.  
The SQE
To improve access to the legal profession, the SQE is the new system of qualification for solicitors in England & Wales replacing the old route of taking the Legal Practise Course (LPC) and gaining a training contract.  Historically there have been very few training contracts. Because of this, the LPC is slowly being phased out (by 2026) but is still open to those who started their legal training by 2021.  
An aspiring solicitor needs a degree (either in law or not) and then to pass SQE 1&2. 
Your degree must be a

UK degree

and can be in any subject.

 

You can also apply without a degree using other qualifications and/or relevant work experience.

 
All those planning to go through the SQE route will need to complete two years of full-time qualifying work experience (QWE). 
QWE helps by giving experience in real-life legal work and the opportunity to develop the competencies needed to be a solicitor 
The Legal Practice Course using QWE, and passing SQE2, is the equivalent of a training contract. 
Kidwells Solicitors
As a legal practice, we employ qualified solicitors, paralegals doing the LPC and about to start a training contract, others doing the SQE route, legal secretaries, and business support staff.  
If you are thinking of a legal career and would like to know more about working with us get in touch.