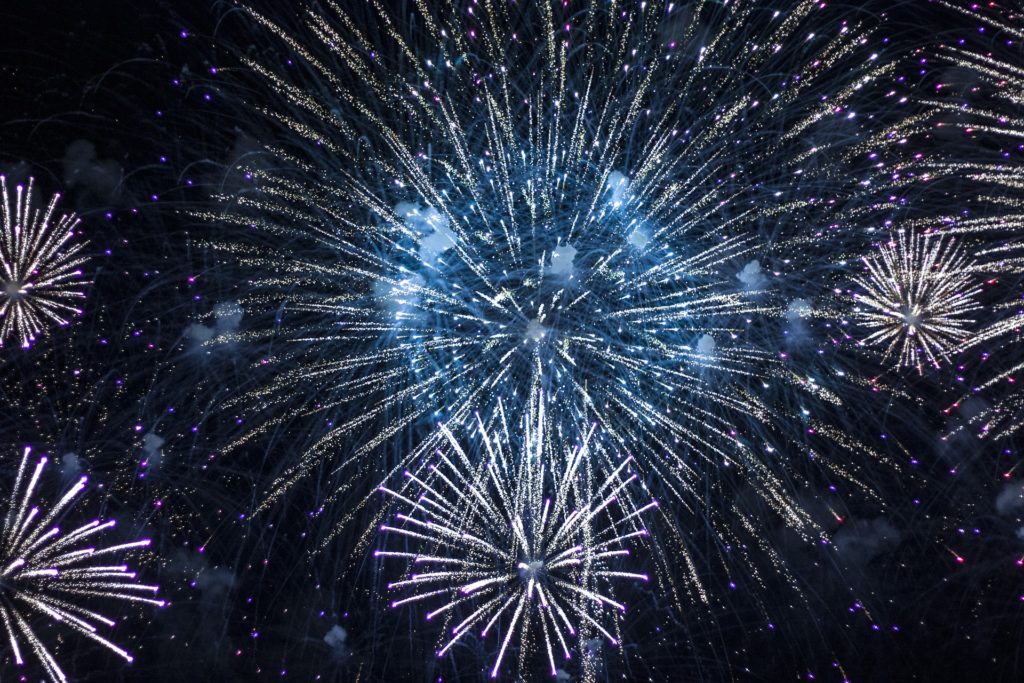 November has arrived many of us look forward to fun and fireworks to celebrate Guy Fawkes Night. If we have our own display we also want to stay on the right side of the law. So, what is the law regarding fireworks?
Who can buy or possess fireworks?
It is illegal to buy or to be in possession of fireworks if you are under the age of 18. Fireworks are categorised under the Pyrotechnic Articles (Safety) Regulations 2015 in the following categories:
F1 fireworks are fireworks that present a very low hazard and negligible noise level and which are for use in confined areas. These include fireworks which are for use inside domestic buildings.
F2 fireworks are fireworks that present a low hazard and low noise level. For outdoor use in confined areas.
F3 fireworks are fireworks that present a medium hazard. These are for outdoor use in large open areas and also whose noise level is not harmful to human health.
F4 fireworks are fireworks that present a high hazard. For use by persons with specialist knowledge and whose noise level isn't harmful to human health.
If you are an adult, the purchase and/or possession of Fireworks in categories F1, F2 & F3 (adult fireworks) is fine. Possession of Category F4 fireworks by anyone other than a professional is an offence.
Can I only use Fireworks in November?
The Fireworks Regulations 2004 include that it is an offence for any person to use 'adult fireworks' between the hours of 11 pm and 7 am – except for 'permitted' fireworks nights. These exceptions are:
 5th November: 12 midnight
 Diwali: 1 am
 New Year's Eve: 1 am
 Chinese New Year: 1 am
A breach of these regulations could attract an £80 penalty notice for disorder for those aged 18 and over.
What about the misuse of Fireworks?
It is an offence to either throw fireworks or set off fireworks in the street or other public places. Section 80 of the Explosives Act 1875 prohibits anyone from either throwing or setting off fireworks in or into any highway, street, thoroughfare or public place. There are fines of up to £5,000 or imprisonment for six months for selling and using fireworks, including on-the-spot fines. Other powers put to use where fireworks misuse is part of a wider anti-social behaviour problem include the fire services, trading standards, and local authorities. However, the police have a range of powers to stop and search anyone they suspect of being in possession of prohibited fireworks. They can take swift action in the event of a nuisance.
Got yourself into trouble?
If you require any legal advice regarding Fireworks or any criminal law matters please contact a member of our Criminal Law Department.
Everyone at Kidwells wishes you a safe, happy and legal Guy Fawkes Night!