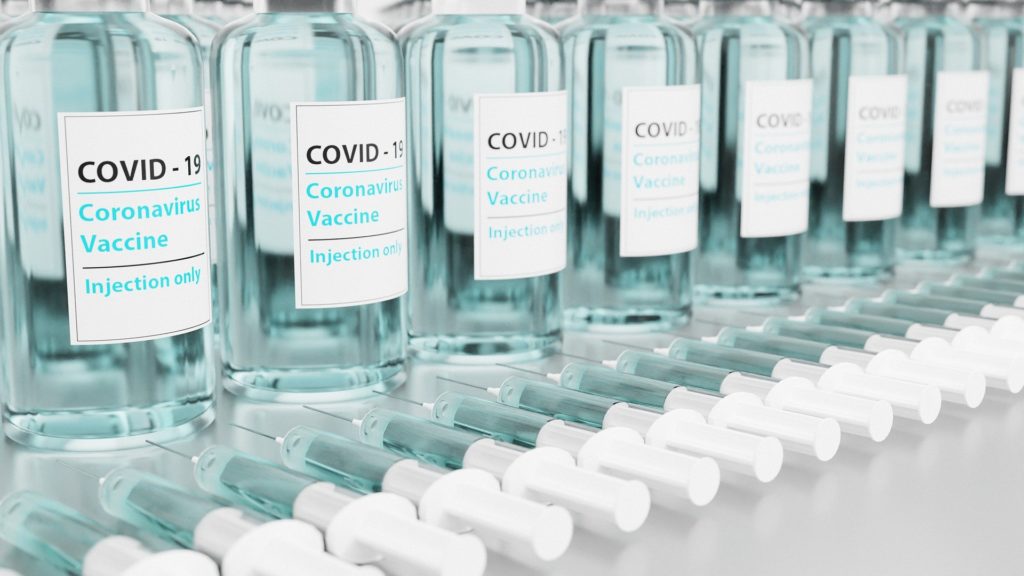 The impact of COVID-19 has dominated employment issues these past 12 months. 
One common theme was the delay of several changes to employment law which have now since come into force – more details in our blog on employment updates in April.
The provision of the furlough scheme has extended further into 2021 but with changes. The introduction of coronavirus vaccinations has raised questions around the employment issue of whether employers have the right to demand all employees are vaccinated.
Furlough Scheme Extension
In the budget, Chancellor Rishi Sunak announced an extension of the Coronavirus Job Retention Scheme (furlough) until 30 September 2021. Employer contributions will gradually increase from 1 July.
The furlough scheme will work like this:
Until the end of June, the Government will continue to pay up to 80% of employees' usual pay, capped at £2,500 per month.
In July 2021, employers will contribute 10%, with the Government contributing 70%.
In August and September 2021, employers will contribute 20%, with the Government contributing 60%.
Employers will continue to pay all employees National Insurance and pension contributions.
Flexible furlough will continue to be an option enabling employees to work part-time and receive a furlough grant for their unworked hours.
Furlough is effectively a change in terms and conditions therefore employers need to obtain the agreement of staff before they are furloughed.
New Joiners
Employers can claim for new joiners who started between 31 October 2020 and 2 March 2021 but must wait until May before furloughing them. Employers cannot claim for any new joiner who is recruited on or after 3 March.
Job Retention Bonus and Job Support Scheme
In respect of the Job Retention Bonus and Job Support Scheme, these look to have been postponed indefinitely and look unlikely to be introduced at all.
Covid-19 vaccination
As the country's vaccine programme continues to surge ahead, it is inevitable that there will be several speed bumps along the way, especially regarding the opening up of the economy and the ensuing HR implications.
Recently, the owner of Pimlico Plumbers, Charlie Mullins, said he would not hire anyone who had not received the vaccine. He also stated that the vaccination of his entire workforce was an 'easy decision'. In response to this, Vaccine's minister, Nadhim Zahawi, said it would be 'discriminatory' for employers not to hire anyone who had not been vaccinated and dismissing an employee who refused to have the coronavirus vaccine could lead to an unfair dismissal claim. However, government messaging on this topic has not been entirely consistent, with justice secretary Robert Buckland saying that it may be legal for companies to insist on new employees being vaccinated as a condition of their employment. Given this is an issue that is likely to persist throughout 2021 and beyond, what are the key considerations for employers in respect of the coronavirus vaccination scheme?
Is asking staff to take the vaccine a reasonable instruction?
The government has already stated that it hopes to persuade people to get a vaccination and that vaccination by coercion is not an option.
In some limited circumstances, there may be grounds for an employer to issue a 'reasonable instruction' to take the vaccination to all its employees. That would allow the employer to take disciplinary action should they not comply.  However, this is a risky strategy. Employers must be able to prove that unvaccinated employees are not only a risk to themselves but also a substantial risk to others. It may be reasonable, for example, for frontline health workers to be instructed to get the vaccine as they pose a considerable risk to other people. Even in these circumstances though there will be significant risks if refusal to have the coronavirus vaccination is related to a protected characteristic. In industries where contact is limited, it will not be a reasonable request.
Introducing an immunisation clause into contracts for new starters and being clear about any requirements in this regard during the recruitment process would be a more reasonable approach to take. But, even here, there will be risks around refusals to have the vaccination on the grounds of a protected characteristic.
Refusal to take the coronavirus vaccine.
There are many legally valid reasons why people may refuse the jab. People with severe allergies, pregnant women and those with certain philosophical and religious beliefs may all have legitimate concerns about taking the coronavirus vaccine.
Some staff may also be generally anxious about vaccines in general and the coronavirus vaccine in particular. Employers should discuss concerns and direct employees towards reliable impartial information about the coronavirus vaccination before acting against employees who refuse to take it. Advice should be sought before taking disciplinary action against employees who refuse to take the coronavirus vaccine because of the risk of discrimination claims.
'Anti
-vax
' beliefs
Certain philosophical beliefs may provide employees who refuse the coronavirus vaccine with protection under the Equality Act 2010. However, this protection does not apply to many internet conspiracy theories including the belief:
that the coronavirus vaccine will modify our DNA;

that Microsoft founder Bill Gates will use these vaccines to implant trackable microchips into our systems; or

that the vaccination

 programme

 is part of a secret plan to control the population.
For something to be considered a protected philosophical belief, it must be worthy of respect in a democratic society, must attain a level of seriousness, cohesion and importance and have a similar status to a religious belief. Most people agree that Anti-vax 'belief' systems would not stand up to this level of scrutiny.
Access to Relevant Contracts, Advice, and Policies
For Employment & HR matters, contact our Head of Client Employment & HR, Kate Wargen kate.wargen@kidwellssolicitors.co.uk to get advice.
If you have a business in need of regular legal advice, ask about our Legal Shield Service and get updated whenever changes could affect your business and get on-call support.