Coping with Stress in the Workplace
Over 11 million days are lost at work a year because of stress in the workplace. Employers have a legal duty to protect employees from stress at work.
What is stress and its causes?
Stress is a feeling all of us will experience at some point in our lives. It is a response to a threat which we feel we have not got the resources to deal with.
Biologically, when your body detects stress, a small region in the base of the brain called the hypothalamus stimulates the body to produce hormones, adrenaline and cortisol. Adrenaline increases your heart rate and blood pressure to provide extra energy whilst cortisol increases energy by releasing glucose into the bloodstream. This is a response to (acute) short-term stress known as fight or flight. However, when dealing with long-term stress (chronic) the adrenal cortex releases corticosteroids such as cortisol. This maintains energy but suppresses the immune system, increasing your likelihood of developing viral infections.
Social and environmental factors such as life events and daily hassles can also be causes of stress. For example, exam pressure, issues at home, money problems, relationship issues e.g. divorce, illness and death and traumatic events. Also positive events such as a new partner, marriage, a new job or a holiday. In the workplace common causes of stress relate to;
Organisation culture,

Bad management practices

Job content and demands

Physical work environment

Relationships at work

Change of management

Lack of support

Role conflict

Trauma.

Long hours

Workload (too much or too little) and lack of control

Lack of autonomy and boring work

Harassment and discrimination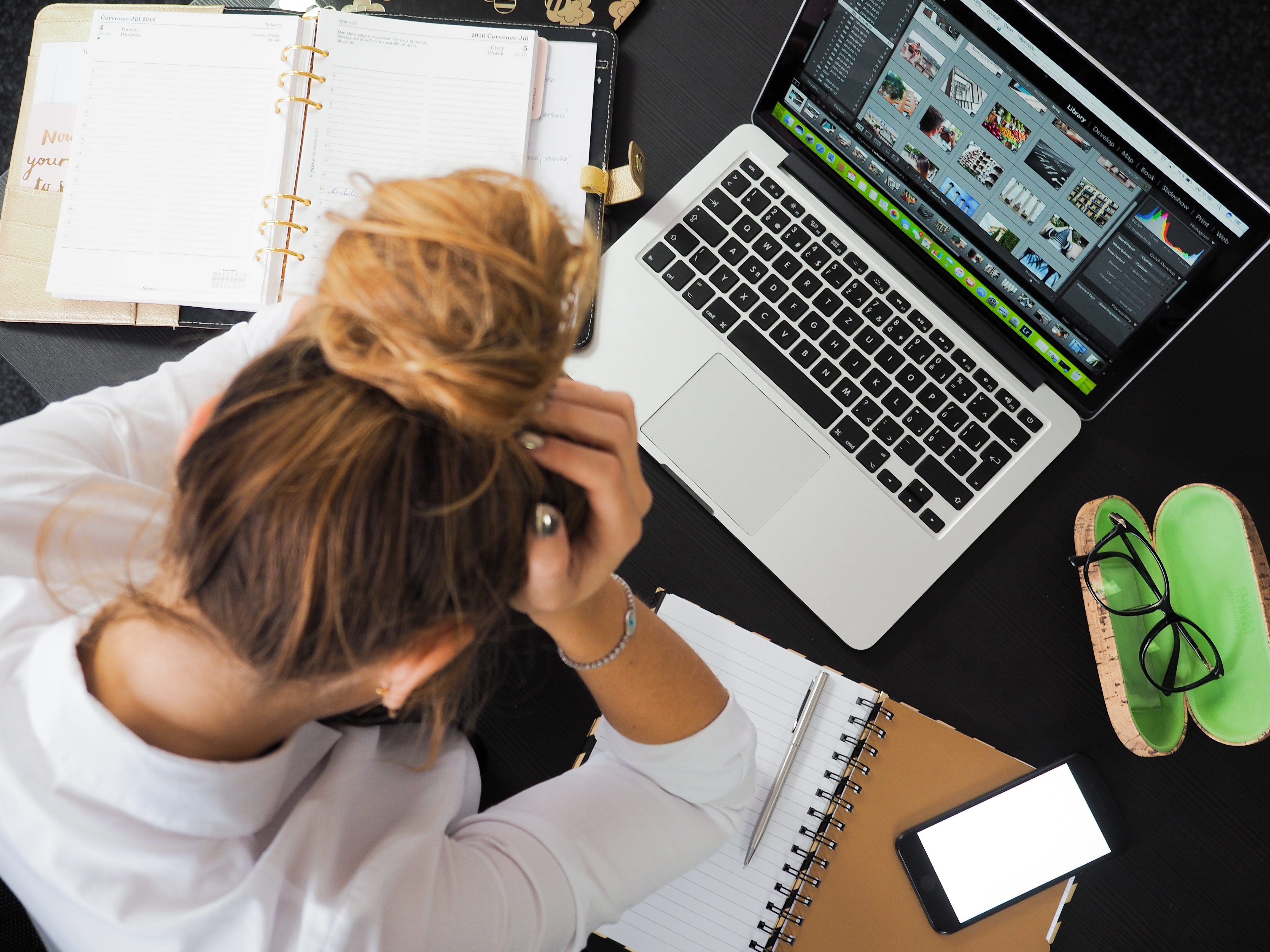 What are the effects of stress?
There are many effects of stress: physical, emotional and behavioural. This can include;
Anxiety

Irritation and mood swings

Anger

Fear

Difficulty concentrating

Fatigue

Socially withdrawn and low self-esteem

Finding it hard to manage responsibilities.

Insomnia

Stomach upsets

Headaches

Aches, pains and muscle tension

Heart palpitations

Change in eating habits

A drop in work performance
Stress has been linked to a higher risk of heart disease, diabetes, a weaker immune system, a stroke and a heart attack. Additionally, research has found that 'people who suffered from chronic stress at work were at greater risk of developing metabolic syndrome, a combination of diabetes, high blood pressure and obesity.' Furthermore, stress can feed into existing mental health problems and encourage the development of anxiety and depression.
How are businesses dealing with stress?
According to the latest survey from CIPD Health and Well-Being at Work survey conducted in partnership with Simplyhealth show that while most organisations engage in activities to improve employee well-being, they remain divided in how strategic and proactive they are.
There is considerable variation in the private and public sector in the emphasis and attention paid to employee well-being and stress in the workplace. Some sector organisations are very proactive, but most tend to act flexibly on an ad hoc basis and others are not taking any action. The survey findings suggest that many organisations would benefit from a more strategic and targeted approach that identifies and addresses the underlying threats to well-being. Increasing awareness of the value of a healthy workforce and the commitment and training of managers is essential to achieving healthy practices into the organisation.
How we can help?
Are you suffering or do you have an employee with work-related stress? Whether the stress is a direct impact of harassment, discrimination, employment tribunals or settlement agreements, our employment team can help you.