Meet the Kidwells Solicitors Team
A Law Society Lexcel accredited, dynamic group of results-driven professionals
We work to make a real difference in the lives of our clients. This is why we provide a cost-effective, honest, and proactive approach to legal advice. Our team is experienced in a wide range of legal matters, supporting both individuals and businesses.
We have a proven record, with a diversity and breadth of experience that enables us to provide a one-stop service for many clients. Kidwells Solicitors works to empower our clients, whether business or individuals.  As a Lexcel accredited law firm, we pride ourselves in our client care and seek to make even the most challenging matters better.
I would like to thank Michael Horne for some very useful advice on behalf of a friend in relation to a Small Claims Court matter. His response was timely , concise and very clearly explained. I would not hesitate to use his services again.
Would definitely recommend michael Horne, he was very quick on answering my questions regarding disputes at home. He made me feel at ease that confirm that I'm going down the right bath to solve the problems. Would definitely contact him again.
Called on a Saturday morning answered straight away and gave me some free legal advice I was looking for. Will definitely be using this company again if I need further legal help. Thank you
Alan Michael Kidwell-Horne, LLB (Hons)
Managing Director & Solicitor, COLP
Alan Michael, commonly known as Michael, has a leading role in all areas at Kidwells as its Founder and Managing Director. He is also the Founder of Kidwells Group of companies, which encompasses our sister companies such as Kidwells Guest House, Kidwells Accountancy, Kidwells Rated and Kidwells Loans. 
Michael achieved his degree and Legal Practice Course at the Derby and Wolverhampton Universities, qualifying in 2006. Before founding Kidwells Solicitors, he worked at several firms across Hereford and the Midlands and spent 12 months working with barristers gaining insight into serious crime and immigration. 
Above all, Michael's background in business gives him a unique perspective and insight into commercial cases, saving time and money for businesses across all legal needs. His main areas of experience are crime, and civil and commercial law including litigation and dispute resolution. He supervises the litigation department. 
Michael's biggest passion outside of Kidwells is sailing. He is a qualified Ocean Yacht Master, on top of being a qualified pilot, skydiver, and sea diver and many other qualifications, skill and experiences that he will gladly share with you. Not least of all, owning a firm and driving lorries delivering goods all around Europe. Michael understands the requirements of businesses of all kinds, so wherever you are in your business you can feel confident that Michael has faced the same challenges and triumphs personally, and come out of it successfully. 
Michael Horne is the founder and owner of the Kidwells group of companies, including Kidwells Solicitors, Kidwells Loans, Kidwells Accountancy, and Kidwells Rated.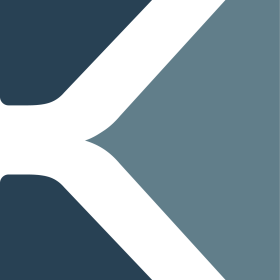 Commercial and Residential Conveyencing
Private Client
Siobhan Joined the team in December 2021 as a solicitor specialising in commercial and residential conveyancing and private client. Siobhan has a wealth of experience being a qualified solicitor for over 20 years.
In Siobhan's spare time she enjoys horse riding and spending time with her family.
Alan joined Kidwells in 2020 as a Legal Assistant. He is now a Paralegal in litigation and probate matters and he is part way through the SQE (Solicitors Qualifiying Exams).
After owning several companies and building them from concept to successfully trading, Alan is now using his experience in business to support our clients in their legal matters. He's also a qualified electrician and electrical supervisor.
In his spare time, Alan plays the guitar and enjoys using the Kidwells Gym.
Abby Washbourne, LLB (Hons)
Criminal Defence
Employment and HR
Abby studied at the University of Worcester for three years, before joining the Kidwells team in 2021. She started her Legal Practice Course and Master's Degree in Law at the University of Law in September 2021. She is supporting Kidwells clients with mainly their criminal and family law matters, under the supervision of Michael Horne. Abby has a little beagle named Buzz and loves baking. 
Katie Hyden, CILEx Level 2
Residential Conveyancing
Litigation
Katie has joined the Kidwells Team dealing with Litigation. Her previous experience includes assessing insurance home claims for Lloyds Banking Group, conveyancing transactions and dispute resolution for a major water undertaker, Dwr Cymru Welsh Water as well as further private practice work.
Katie is an avid animal lover and has 5 dogs (4 of which are related!) and reading a good book.
The work we do at Kidwells Solicitors wouldn't be possible without the support and hard work of our non-legal staff, too. We're all working together to provide our clients with exceptional service and value. 
Andrew Robinson, ACA, often goes by Andy. He has over 25 years of experience as an accountant. More notably, Andy has over 10 years' experience in the financial management of small to medium-sized businesses, including developing plans to improve their performance. Andy works behind the scenes to provide the team with a wealth of financial experience as well as supporting our accounting compliance. 
Emily qualified as a bookkeeping associate AATQB in 2020 while working in bookkeeping full time, after which she joined the team as our Finance Assistant before her role developed into Finance Manager. Emily looks after the Management Accounts and Analytics for the business. She supervises the smooth day-to-day running of the Finance department and supports with strategic business planning. Emily is very active being a member of multiple netball teams and is now studying ACCA to become a Chartered Accountant.
The Kidwells Solicitors accounts department is also supported by the team at Kidwells Accountancy, run by Kidwells Accounts Limited. Kidwells Accountancy operates independently and also offers accountancy and bookkeeping services to other clients. Learn more about the Kidwells Accountancy team here.  Michael Horne is also owner of Kidwells Accountancy.
Business Support Director
Sarah has been a key part of the team for four years and joined the Board of Directors in 2021. She joined the team as a legal secretary within the Solicitors after two decades of experience working for a criminal law firm offering legal aid. Her position at Kidwells Solicitors evolved from secretary to support staff manager, and now to Business Support Director across the Kidwells Group. Her meticulous eye for detail is key to making sure the Kidwells team is organised, support staff are trained, and clients and third parties are updated. Throughout her time with us, Sarah has offered secretarial support across virtually every law department in the firm and now focuses on management across the Kidwells Group. Her free time is spent enjoying family, friends, and fashion.
Isla joined the team in 2021 initially as business support but has progressed to the position of Legal Secretary, where she offers support to the legal team by helping them stay organised and keeping our clients informed.
Isla is also working towards a legal career, as a trainee paralegal. She works with all types of cases with her main interest being criminal law. She is working towards paralegal status and aims to become a fully qualified solicitor.
Outside of work, Isla enjoys making jewellery as well as horseback riding. 
Kerry studied Law and Criminology (LLB) at the University of West England for three years prior to joining Kidwells. She offers support to the legal department; by providing clerical support and keeping the team organised.
Kerry's career ambition is to be a fully qualified solicitor, having a specific interest in criminal matters.
Outside of work, Kerry enjoys looking after her koi pond and going out to restaurants with friends and family.
Caitlin has just completed her third year studying Law and Criminology at Cardiff University and is hoping to become a qualified solicitor in the future.
In her spare time, Caitlin enjoys spending time with friends and family. She also loves walking and spending time outdoors.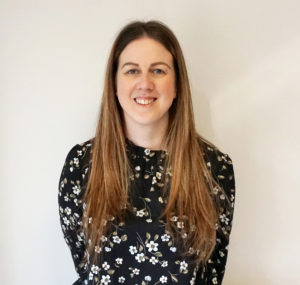 Jenni has recently joined the team having previously worked as a paralegal dealing with personal injury claims.
Outside of work, Jenni enjoys spending time with friends and family.
Kidwells Rated Limited is also part of the wider Kidwells group of companies. The Rated team works closely with the Solicitors to provide marketing advice, strategy, and day-to-day support such as website management, social media support, and more. Learn more about the Kidwells Rated team here. Michael Horne is also owner and Managing Director of Kidwells Rated.